A life ashamed with a cleft
When Harimino and Jean Patrick's third child, a little girl they named Sidonie, was born they were shocked to see her mouth with its incomplete cleft lip. Harimino cried for days – she had no idea how they would ever be able to feed their family and save money to pay for the surgery.
Sidonie was often sad as a result of being constantly teased by other children who called her "Sima" –meaning "Cleftie" – a name she hated.
Operation Smile brings hope…
Harimino heard on the radio that an organisation called Operation Smile that helped children like Sidonie, was coming to Antananarivo, the capital city. She could not believe it when she heard that the surgery was free; she decided that this was going to be Sidonie's chance to be like all the other little girls.
On arriving at the hospital, Harimino and Sidonie were amazed to see so many other children like Sidonie. This was the first time Sidonie realised that she was not alone. After a comprehensive medical evaluation, both mother and daughter were overjoyed when Sidonie was scheduled for her life-changing surgery.
A new smile… A new life!
The moment after surgery, when a child is reunited with their mother or father, is often the most emotional. When Harimino first saw her precious daughter after surgery, she was overjoyed that Sidonie's lip was finally repaired. Sidonie could at last enjoy a normal life. Once Sidonie was completely recovered, her new life began – this time with no teasing and name calling.
Today, Sidonie is in Class 5 and loves her favourite subject Maths and making new friends. Outside of school, Sidonie helps her mother at the brickmaking factory, enjoys cooking rice & potatoes and loves to play with her best friend, her sister Safi.
With your support, we can reach more children like Sidonie who are desperately waiting for help.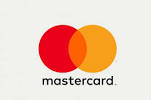 OTHER WAYS TO DONATE
You can donate by phone, calling: +44 (0)20 3475 5126   
or you can send a cheque to: Operation Smile UK, 10 the Broadway, SW19 1RF London
You can also get in touch with our Supporter Care team by email at: info@operationsmile.org.uk