Whether at a funeral or to remember a loved one at any other time of year – a gift in memory allows family and friends to remember and celebrate a life lived with the gift of a smile.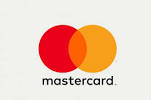 Collection at funerals in lieu of flowers
It has become common for people to ask for donations to charity rather than flowers at funeral or memorial services. Choosing a charity that means something to the deceased or their family can be a source of comfort at what is already a difficult time.
Your funeral director will be able to coordinate the collection and send donations to Operation Smile on your behalf and we can help by sending donation envelopes for use at the service. If you would like us to send you complimentary donation envelopes please contact us by email at info@operationsmile.org.uk or call our team on 020 34755126.
CONTACT US
By donating in memory to Operation Smile you will help change the lives of children and young adults forever. Contact us to learn more:
Pippa Fawcett | Legacy Manager 
+44 (0)20 3475 5126 | Pippa.Fawcett@operationsmile.org